An independent approach
to global campaigns
In our connected world, organisations, people and information move more freely than ever. That has enormous benefits to humanity, as well as risks. For businesses, it means ideas that work across channels, audiences and borders are no longer optional. They're essential.
Conventional thinking says businesses need multinational network agencies to deliver their global campaigns. As an independent London agency working with clients from Asia to the USA, we take a different view.
Our clients come to us from around the world for simple ideas that makes sense of their complicated world. That connect them with their audiences through strategy, advertising, digital and experiences and create value by aligning business, brand and behaviour.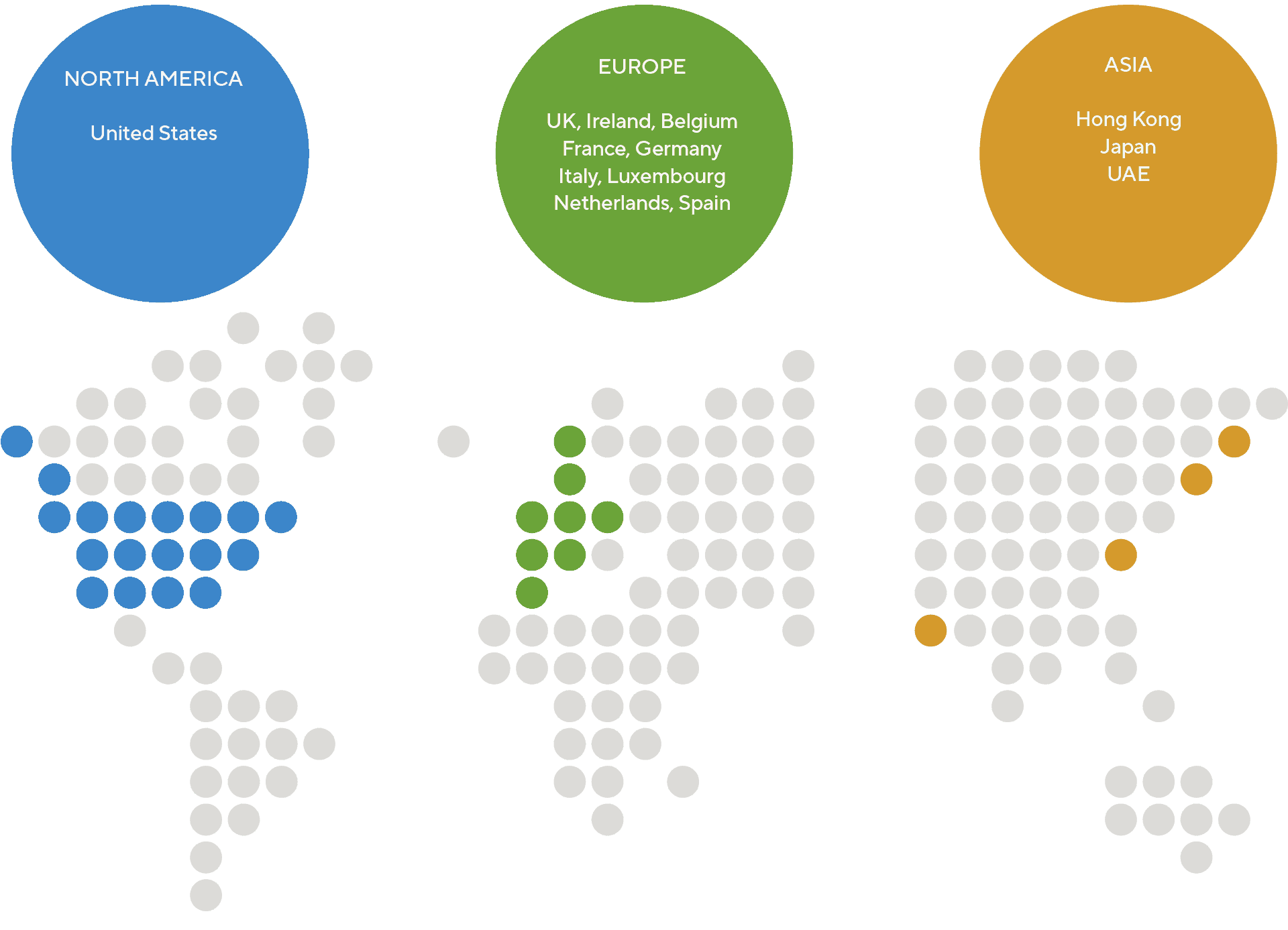 Those clients include global brands, local startups and everything in between. Including highly successful marketing across the USA, in Europe and in AsiaPac. Our unique sector knowledge and partnering approach means global effectiveness with central control.
We partner with the best in class transcreation, implementation and media buying organisations across the world. One team, one brief, one set of objectives and metrics, one simple idea aligning every action.
It's an approach that has worked for AXA, Robeco, Nomura, Vanguard and many more. Is your business ready to try an independent approach to global campaigns?