Produced primarily to meet their own workplace needs, the CPNI has recognised that many organisations are/will be in a similar situation to their own and have therefore made the campaign available to everyone via their public website.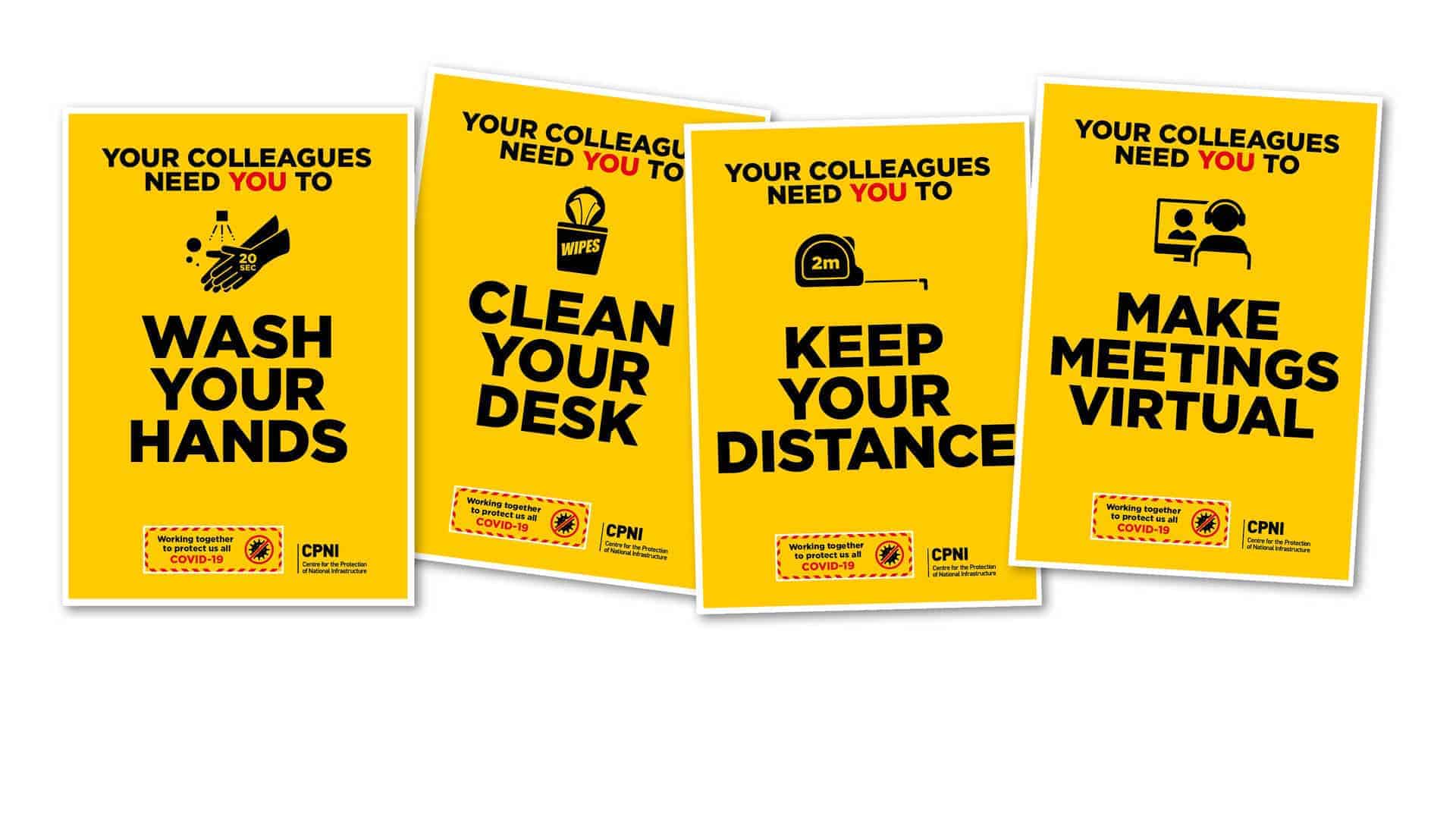 The campaign – that includes digital and posters – uses clear, straightforward language and bold typography set against two distinct colour routes, yellow and blue, that are key to the approach.
With the objective to deliver clear, concise, simple messaging central to the CPNI brief – AML has colour-coded the campaign with behavioural messaging depicted in yellow and directional messaging in blue. Providing information around key areas including the need for frequent and thorough hygiene practices and guidelines around social distancing – the campaign will give employees the information they need to feel confident and be safe in the workplace.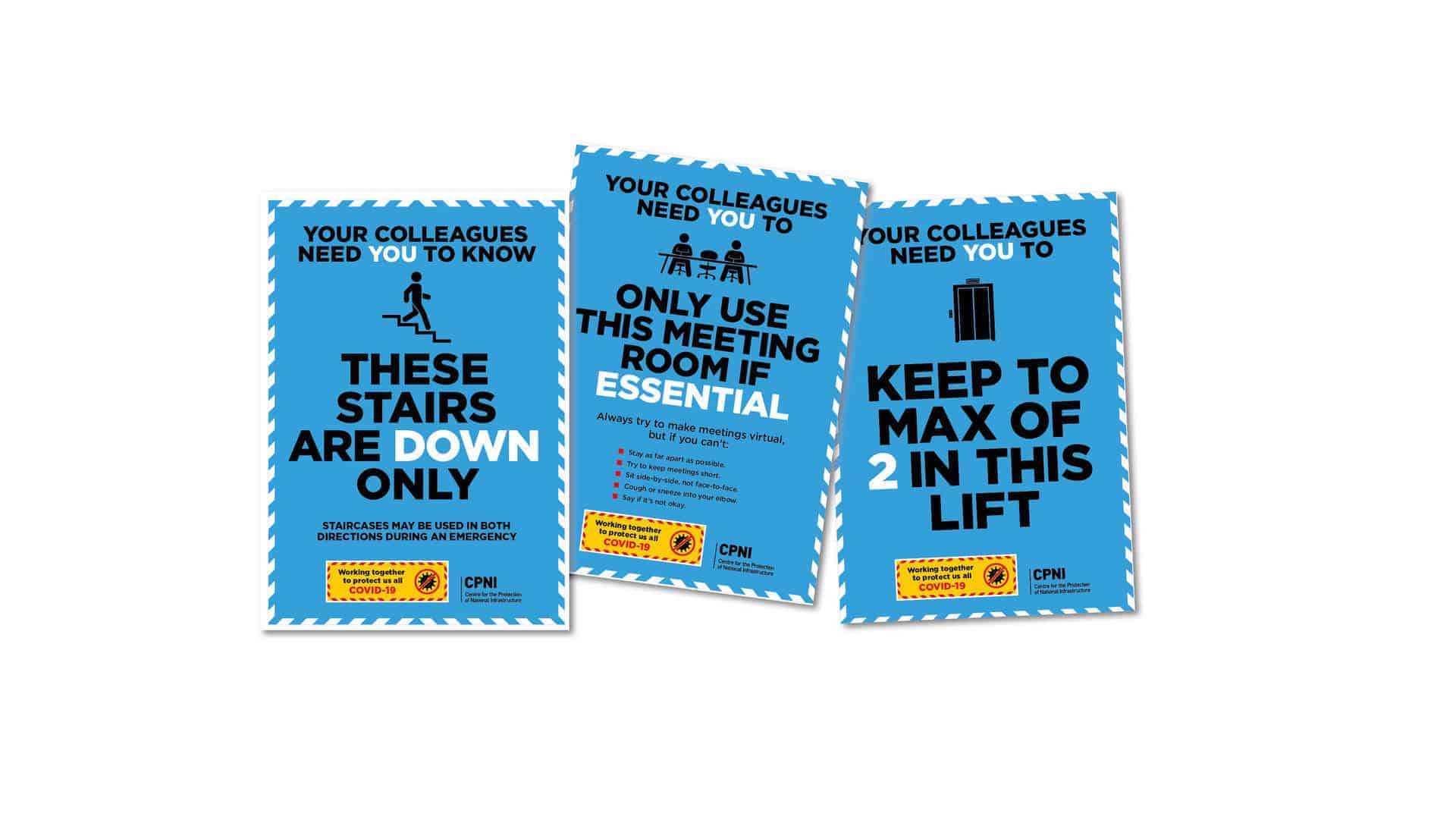 "Keeping everyone protected at work is the number one priority" says a CPNI spokesperson "and this distinctive campaign succinctly communicates a number of rules and behaviours –  including correct social distancing and hygiene behaviours – that we will all need to adhere to as we negotiate a safe return to the workplace environment. Understanding and putting these rules and behaviours into action will ultimately be key to the re-opening of the economy and the delivery of key services."
The 'living' campaign will continue to be updated as new guidelines and information emerges. The toolkit includes:
Step-by-step guidance on how to run and implement the campaign
A suite of downloadable, editable print and digital posters
Other materials that can be adapted and used within organisations/online
"The simplicity and directness of this campaign cuts through the noise" says Ian Henderson, CEO, AML Group "A clear, compelling, visually arresting campaign that will help to keep us all safe as we grapple with the challenges of a new workplace 'normal'."