Each Investigator article, with its distinctive tonality and engaging storytelling, shows how BNPP AM looks at the current world from different angles. Our first macro-topic was the Superstar Economy, analysing the real potential of the headline-making giants of business: how super are these superstar firms, and why does it matter for investors? That's the thought-provoking question we've been asking across fourteen articles, with analysis going from sustainability to changes in geopolitics. 
And then started 2020. What a year for exploring "the good, the bad and the ugly" of investing. As our second macro-topic, we had chosen The Great Instability… before it was "cool". In other words, before Covid-19 gave a whole, new, even more significant meaning to the instability that we were already analysing. Suddenly, when writing about the existing interconnections between all sorts of political, economic and social variables, we needed to factor in this one more, colossal determinant. And that's what we did. From the ever-changing clinical picture of global healthcare to climate change, water and electric vehicles. From the rising power of tech to the implications of tech wars. From the manoeuvres of monetary policy to the hopes and fears around US elections.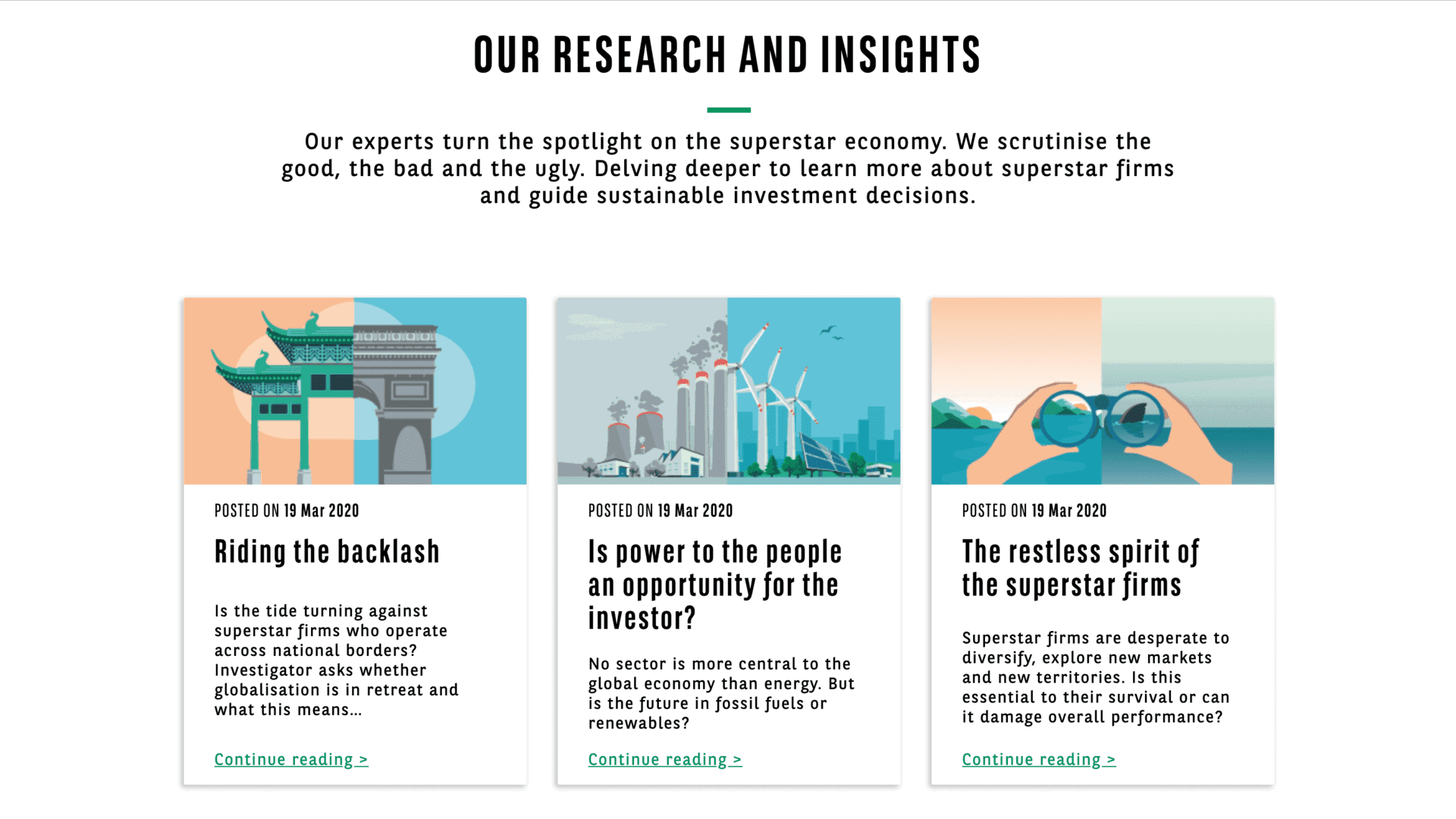 So, a complicated year like 2020 shed even more light on what makes Investigator a simple, successful idea. It's the aim to inform, rather than sell. Engage the audience, rather than convince them. It's the choice of always favouring thought-provoking questions over easy answers, and suggesting investors to stop and look carefully before reacting to headlines. After all, as we often write on Investigator, instability produces opportunity. We just have to find it.