One question that changed everything: could we create a digital platform to fix the main drivers of financial exclusion in the UK? The astonishing answer is yes; it's called The Big Exchange.
It's a single, self-sustaining ecosystem which includes an impact investment platform, free banking, ethical low-cost financial services, and a self-help community. Simple idea, hard to execute. Possibly why nothing like The Big Exchange has ever been attempted before.
Financial exclusion takes many forms. Investments that deliver good returns while making a positive impact are hard to find; there's a lack of basic banking services for everyone; and the 'poverty premium' where those on low incomes actually pay more for financial services.
These issues affect millions of people across the UK. The Big Exchange tackles them head on. That brings co-founders The Big Issue's principles of 'a hand up, not a hand out' right up to date – the campaigning magazine and its network of sellers has transformed many lives over the last quarter century.
"The Big Exchange will help millions of people to help each other build a better society as well being a channel for them to invest for long-term financial returns" according to Jill Jackson, CEO.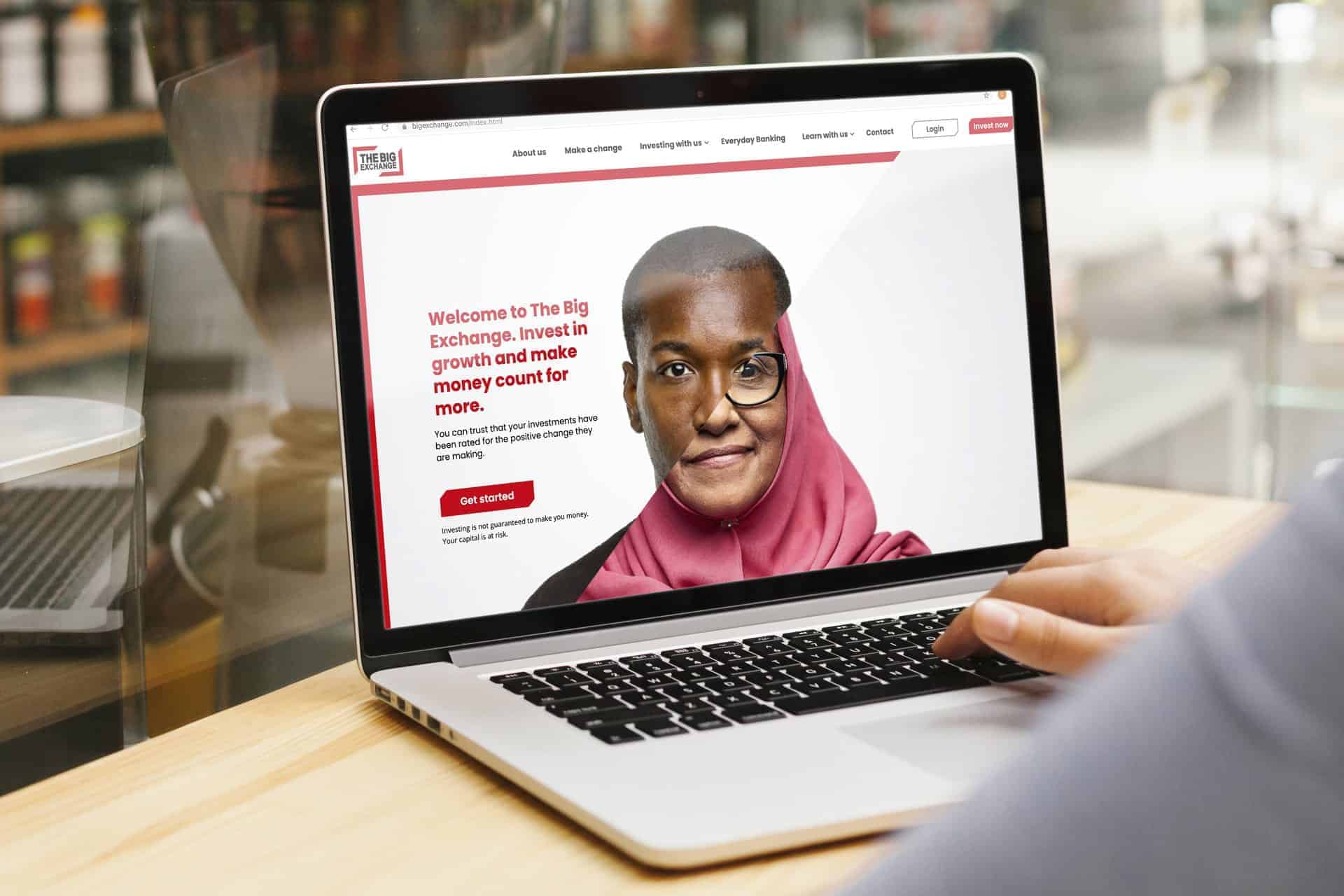 The platform has seen a 112% growth in customer numbers (of whom, 98.5% are likely to recommend it to someone they know) and 750% growth in assets over the last three months. Forecasts indicate around 35,000 customers on the platform after year one and becoming self-sustaining – like The Big Issue – soon after.
The Big Exchange was named as one of the Top Sustainable Platforms for 2021 by Good With Money, their ISA was in Boring Money's Best Sustainable ISAs for 2021, and Which? positively reviewed their Junior ISA.
Big Exchange co-founder and CEO of AML Ian Henderson adds, "It's unusual for an ad agency to be part of such a complex innovation, bringing together technology, investing and social inclusion. But at AML, simple ideas for complicated challenges are what we do."
As a supporter of The Big Exchange with digital, print, content and social campaigns as well as branding and innovation, AML is proud to be working towards solving financial exclusion and moving ethical investing firmly into the future.