AML's Chris Walker & Stephen O'Neill went to investigate.
No Randomness
Having seen hundreds of beautiful chairs, magnificent tables and funky work-pods, Chris was delighted to wander into Humanscale, designers of all the above, to find an excellent exhibition within an exhibition. Multi-disciplinary designer Oscar Lhermitte had curated 'No Randomness', which deconstructed products by questioning every detail. The most striking was the 'Long Egg'.  These aren't produced by genetically-engineered chickens, but a result of a manufacturing process. It consists of separating the whites from the yolks for them to be cooked in cylindrical moulds and then reassembled. It's used by the catering industry who need perfectly sliced eggs. A simple solution to a complex problem.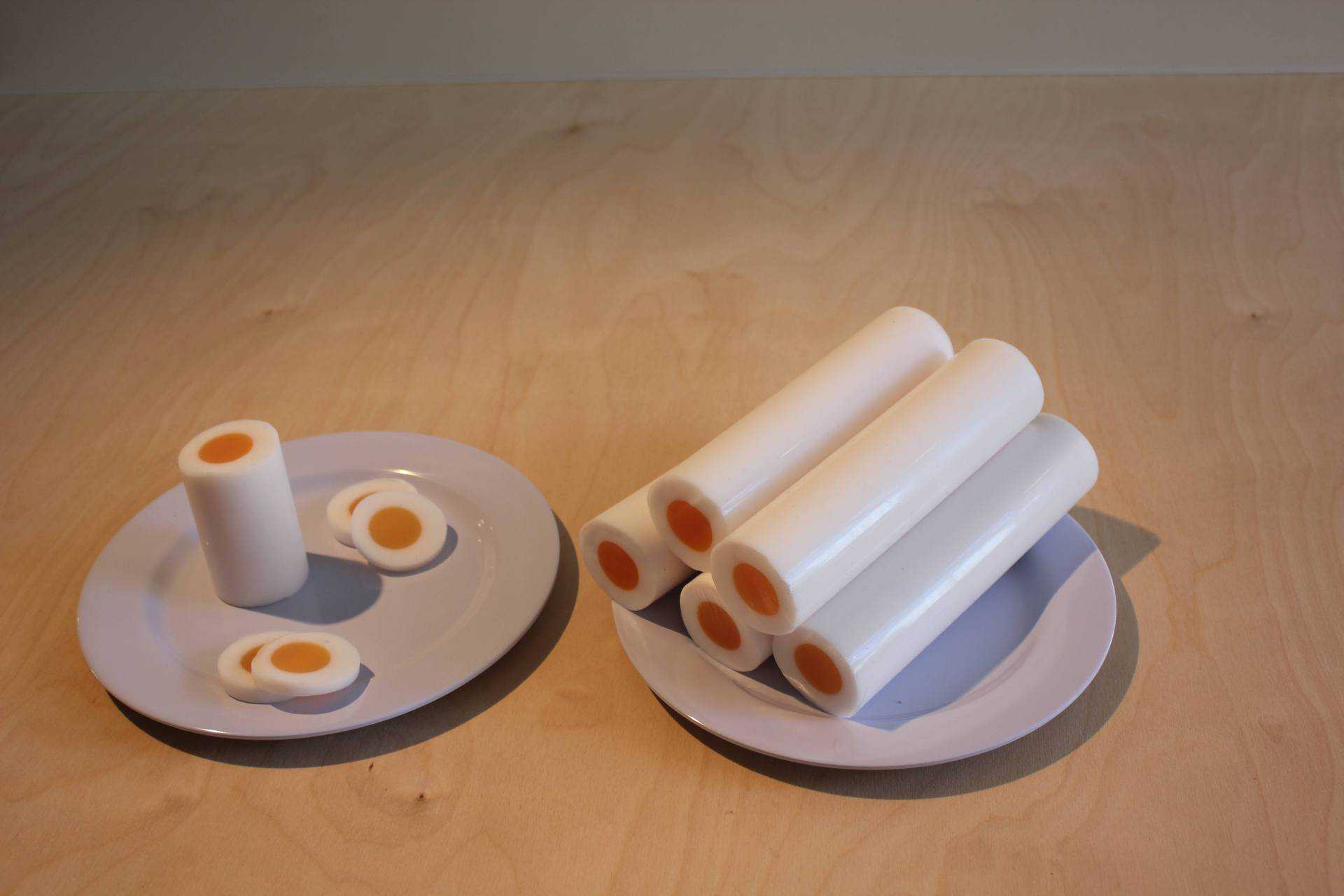 Letters of love
Stephen 'Typechap' O'Neill discovered that Anthony Burrill had popped up at the store/bar/wine shop that is Clerkenwell London. He exhibited his now famous letterpress slogans and also ran a screenprinting workshop. In the main store, Alex Booker ran a woodcut workshop. Wonderful to see people popping in quickly, getting covered in ink and making a glorious mess while paying attention to proper kerning.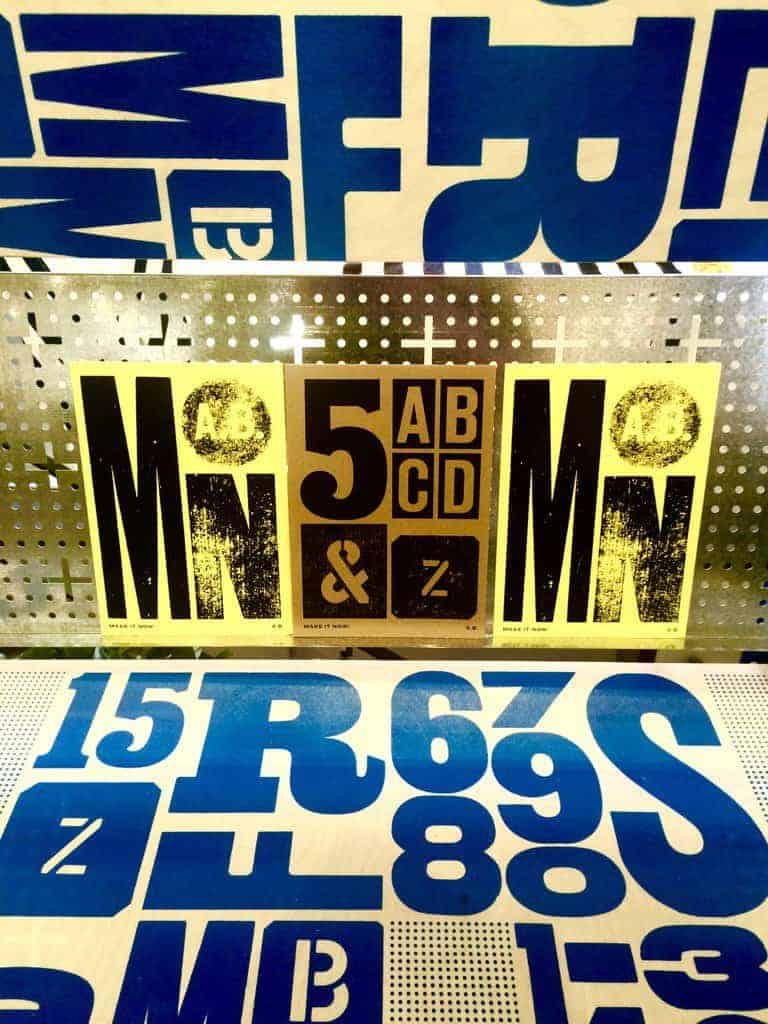 Virtual becomes actual. And mixed.
Everyone's fascinated by the possibilities of Virtual Reality. One of the exhibitors, CityscapeVR, has raised the stakes by bringing us 'Mixed Reality', where a desk and chair were physically there in the showroom and virtually present in a replica showroom shown on the headset. The magic happened when, with a whoosh gesture of your hands, you could make the showroom disappear and an office environment appear in 1:1 scale. With another gesture you could see hundreds of desks laid out, and could change the layout instantaneously.

Dog bothering
Over at Interface, Marianne Shillingford, Creative Director for Dulux, talked about global trend forecasting and gave her insight into what the key influences in colour will be for interiors over the next 18 months. Equally important was the presence of THE Dulux dog from their iconic ad campaigns – a chance to meet a real celebrity. By the way,the colour of the year is 87BG 27/077 aka Denim Drift.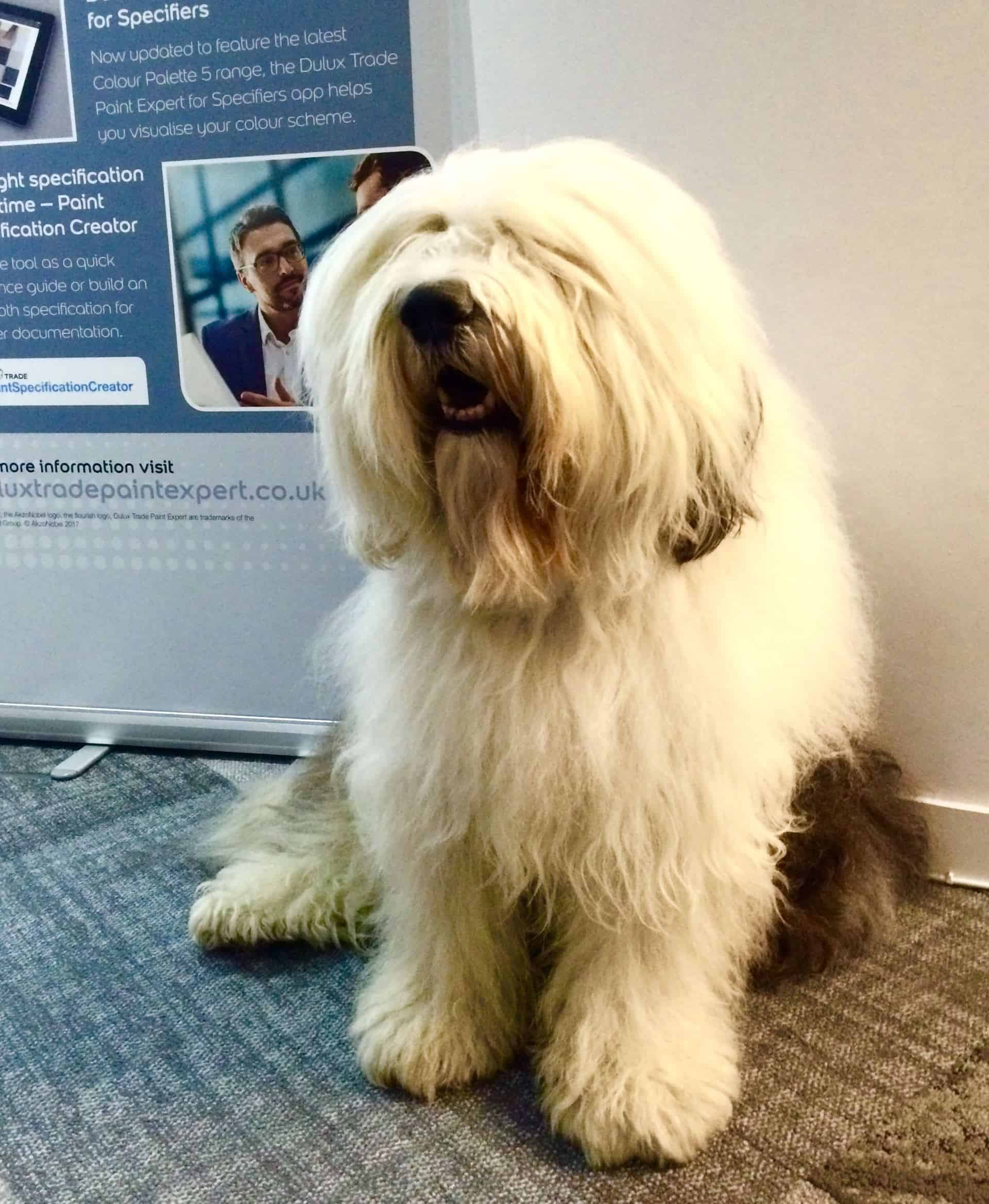 Banging Bang and Olufsen at Fabric
The Icon house of culture was situated at the much missed Fabric nightclub, showcasing top-end product designers. Sponsors, Bang and Olufsen, surrounded their display with LEDs as they launched their new BeoSound Shape. Equally as impactful was Russian designer Max Kasymov, who had this flickering neon above his work.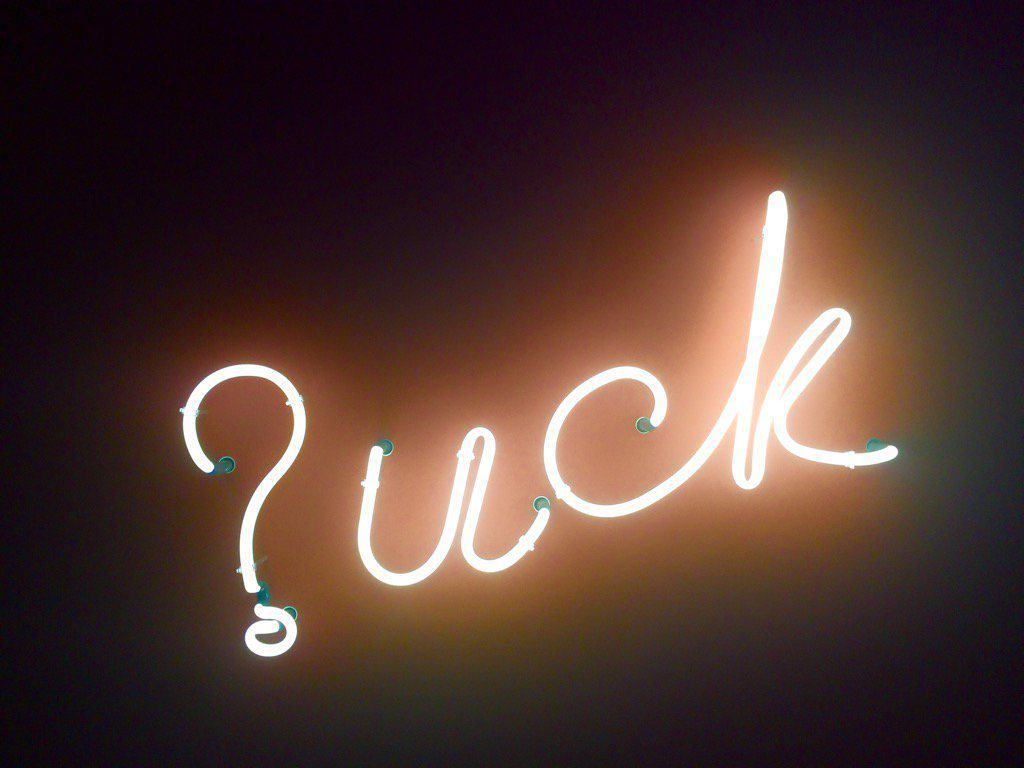 Golden touch
Further off the beaten track were many smaller showrooms. One that stood out was Vicalvi who specialise in wall and floor patterns. Inside the showroom, a gigantic wall tattoo was in progress from French artists Alex et Marine.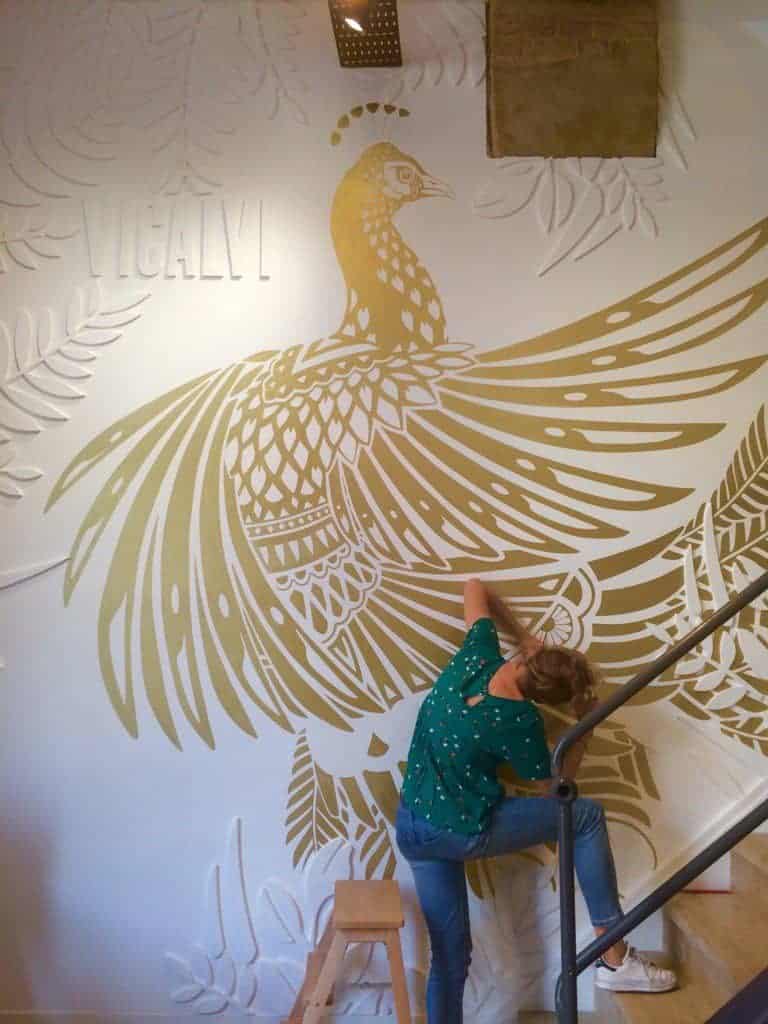 Tasty floors
Last stop before getting back to AML towers was our neighbour, floor specialists, Forbo. Rather than having the omnipresent Design Week pink stickers on the pavement outside, they went for an unusual-looking plant illustration. Inside they revealed they used the shells of the cocoa plant to create floor tiles. Even more impressively, they wouldn't let us leave without giving us a bar of chocolate!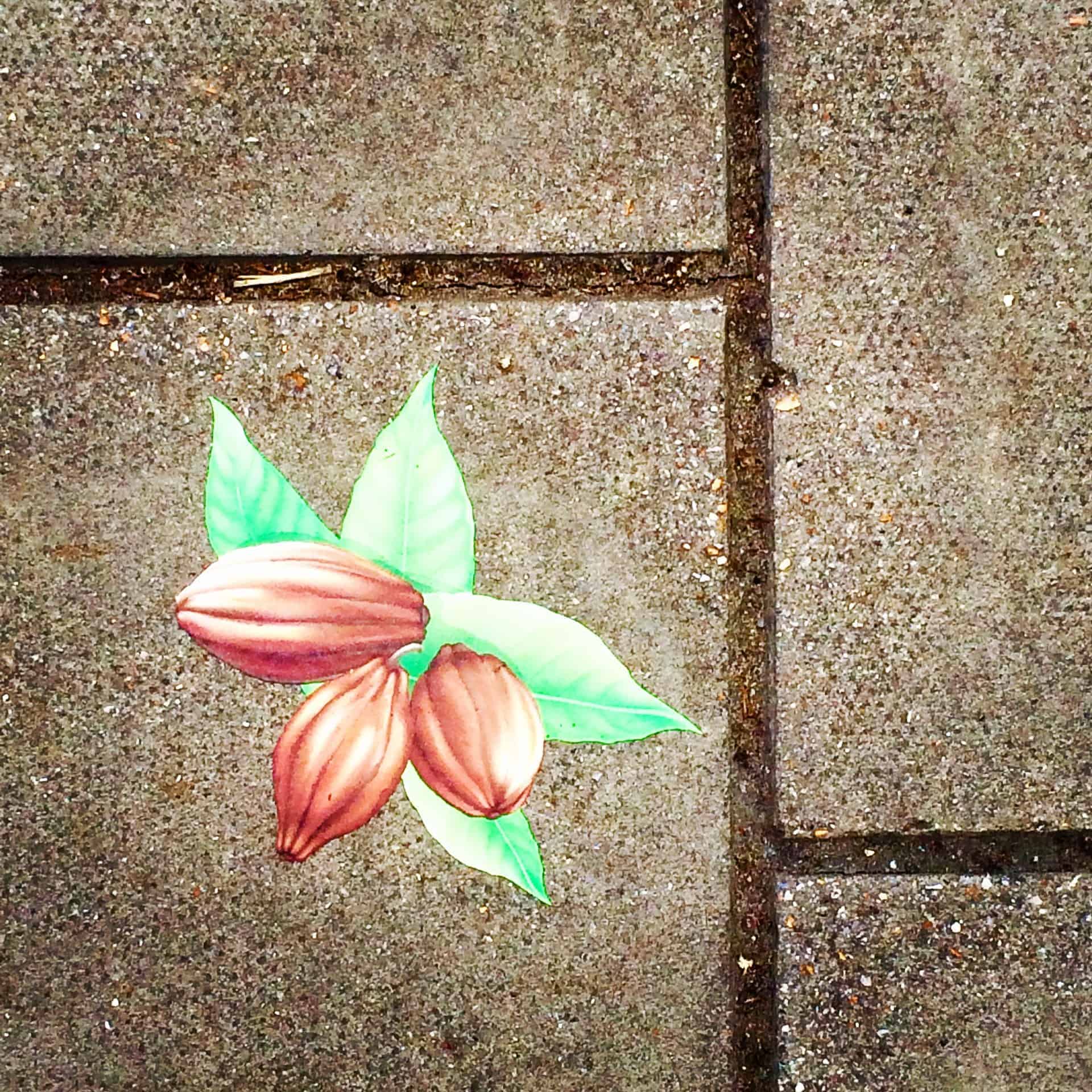 So that's a taste – without even mentioning rooftop beers, basement smorgasbords and an abundance of fizz and mini burgers – of what goes on in creative Clerkenwell. But it's best to experience the whole thing for yourself.
So do pop by and say hello!